A moving average (MA) is a popular technical analysis trading tool that smooths out price data by creating a constantly updated average price, over a specific time period. Used as a single line by itself, a moving average is often overlaid on price charts to indicate price trends.
What does a Moving average cross tell you?
A Moving average crossover occurs when a faster moving average (a shorter period moving average) crosses a slower moving average (a longer period moving average). In other words, this is when the shorter period moving average line crosses a longer period moving average line. In trading & investing, this meeting point can be used to signal a change in trend or market structure.
Price crossovers occur when the price of an asset close above or below a moving average and are commonly used by traders to identify shifts in momentum, especially in a trending market.
Moving average indicator uses – Technical analysis
Different traders use moving averages for different reasons. Some use them as their primary analytical tool, while others simply use them as a confidence builder to back up their investment decisions.
If you're using price or moving average crossovers in any part of your trading strategy, you know how critical it is to be alerted as soon as a crossover happens, or to be easily able to scan a range of financial instruments for recent MA crosses!
Moving average crossover indicator for NinjaTrader 7 and 8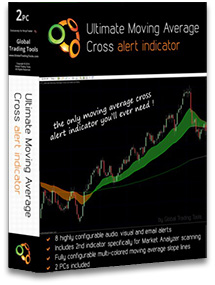 Our Ultimate Moving Average Crossover Alert indicator bundle for NinjaTrader not only alerts you when a pair of moving averages cross, or price crosses a moving average, through an extensive range of audio, visual and email alert notifications, but also provides a suite of additional features.
With moving average 'cloud' display , 12 individually selectable MA types, and a second indicator included specifically for use in Market Analyzer scanning or strategy development, we believe this is the best moving average crossover indicator on the market. In fact, with all the features you see below, this is the only moving average and crossover alert indicator you'll ever need!
Keep on the right side of the trend!
Runs on ANY market, ANY chart type, & ANY time-frame
Never miss an MA crossover alert
I always check my charts and the moving averages prior to taking a position. Is the price above or below the moving average? That works better than any tool I have. I try not to go against the moving averages; it is self-destructive.

~ Marty Schwartz Market Wizards: Interviews with Top Traders by Jack Schwager
Watch this short video to see the moving average indicator in action…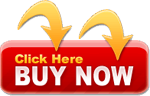 Love the Moving Average Cross indicator…email and alerts are great. I'm using it and I am going to suggest it to our group.
I like your work as it is clean and has needed parameters.
~ Scott P., Range Research Group
(United States)
Just want to thank you for your continued support and advice. I appreciate it.
~ Ant B., United Kingdom
I purchased this great indicator [Ultimate Moving Average Cross Alert indicator for NinjaTrader], and I just want to say thank you. This is a really good indicator.
~ John Saraga, USA
Man – that is great support … thank you Stuart – many traders are in the position I am in.
I am certain that if you give this kind of REAL help, your business can not help but prosper.
Thank you heaps
~ Ivan B, Australia
Best Moving average indicator crossover alert features
CONFIGURABLE ALERTS
Audio Alert (ability to add custom sounds)
Crossover marker on chart for last moving average cross above and below
Change chart background color for bars where a crossover occurs
Email messaging (direct from chart OR the Market Analyzer!)
Messages sent to NinjaTrader Alerts Window (with configurable message priority)
Color the Moving Average 'Cloud'
SCANNING FOR CROSSING MOVING AVERAGES or PRICE CROSSOVERS
Includes a second indicator specifically for use within the Market Analyzer for creating Alert, Cell or Filter conditions, or for programming into a NinjaTrader Strategy
Moving average crossover scan / screener
Great as a technical stock screener. For example, find stocks above a 20 day moving average, stocks crossing 50 day moving average, 200 day moving average strategy alerts etc.
Receive email alerts direct from the Market Analyzer scan when crossing moving averages are detected


DISPLAY MOVING AVERAGE 'CLOUD'
Fully configurable moving average 'cloud'
Choice to turn on or off the moving average cloud display on charts
MULTI-COLORED MOVING AVERAGE SLOPE
Fully configurable multi-colored moving average slope lines
Choice to turn on or off the moving average lines display on charts
CONFIGURABLE MOVING AVERAGES
12 different Moving Average Types, individually selectable for each moving average, including:
DEMA – Double Exponential Moving Average
(developed by Patrick Mulloy and described in his article in the January, 1994 issue of Technical Analysis of Stocks and Commodities magazine)
EMA – Exponential Moving Average (our indicator is commonly used as a 2 EMA cross indicator)
HMA – Hull Moving Average (developed by Alan Hull)
LinReg – Linear Regression (although not a moving average, the linear regression indicator is often used for trend identification in a similar fashion to moving averages)
SMA – Simple Moving Average
T3 – T3 Adaptive Moving Average (created by Tim Tillson)
TEMA – Triple Exponential Moving Average
(developed by Patrick Mulloy and described in his article in the January, 1994 issue of Technical Analysis of Stocks and Commodities magazine)
TMA – Triangular Moving Average
VMA – Variable Moving Average
(also known as VIDYA or Variable Index Dynamic Average)
VWMA – Volume Weighted Moving Average
WMA – Weighted Moving Average
ZLEMA – Zero-Lag Exponential Moving Average
Moving Average Period – individually selectable for each moving average
7 different price type inputs
Ability to display a third long-term moving average
PLUS ...
Detailed User Manual
Pre-configured & easy to use, yet highly configurable for "power users"
Receive both NinjaTrader 7 AND NinjaTrader 8 versions of the indicators for the one price
BONUS: Your license allows use on TWO computers you own (eg your desktop PC and a laptop)
This is the best deal on the best technical indicator for finding crossing moving averages!
If you find a better price on an indicator for NinjaTrader with all the features ours has, and allows you to activate on 2 computers, then we will better their price once you send us the competitors product link and we can verify the features online.
Own your Ultimate Moving Average Crossover Alert indicator outright with a perpetual license for ONLY (US) $157.00

BONUS: Includes license for TWO computers you own (eg your desktop PC & laptop).
Screen Shots
System Requirements
Licensing and Terms
NinjaTrader – Ultimate Moving Average Crossover Alert Indicator is a plug-in to the NinjaTrader charting platform, so any system which can run NinjaTrader (version 7 and version 8 supported) can also run the Ultimate Moving Average Cross Alert Indicator.
For more information on NinjaTrader requirements, it is best to refer to the official NinjaTrader Installation Guide:
NinjaTrader 7 Installation Guide
NinjaTrader 8 Installation Guide
Microsoft .NET Framework 4.5 (pre-installed on most PC's) or higher.
To download the latest version of Microsoft .NET Framework, see: https://www.microsoft.com/net/download
1)
All customers receive a perpetual license and free access to 1 year (from purchase date) of support and software updates, including future enhancements
. Your license allows use on
TWO
computers you own (eg your desktop PC and a laptop). If you require installation on more than 2 computers, additional computer licenses can be purchased for a significant discount with the initial purchase.
2) The perpetual license is for your ongoing use of the software and there is no more to pay if you do not wish to receive any future software updates/releases after the first year.
All customers receive free access to 1 year of support and software updates, including future enhancements, however after 1 year, future updates & enhancements will be available at a discounted rate of 35% of the listed price, for an additional 1 year of support and software updates, including future enhancements, should you wish to take up this option.
3) PLEASE NOTE: By clicking "I agree to the Terms & Conditions" when purchasing the product, downloading, accessing, installing, running, or using the Global Trading Tools (GTT) indicator you are indicating your acceptance of the terms and conditions contained in the Disclaimer and End User License Agreement (EULA) located at www.globaltradingtools.com/policies/
Currently Unavailable
Global Trading Tools is currently undergoing a change.
As a result of changes in the industry we are evaluating the best trading products and solutions to offer.
Some products will relaunch in Q3 2023 and some new ones will arrive.

Thanks for your understanding and patience.
Trading financial derivatives (including but not limited to Futures, Forex, CFDs and Options) contains substantial risk and is not suitable for everyone. An investor or trader could potentially lose all or more than the initial investment. Risk capital is money that can be lost without jeopardizing ones' financial security or lifestyle. Only risk capital should be used for trading and only those with sufficient risk capital should consider trading.
Past performance is not indicative of future results. View Full Risk Disclosure.