Davin Clarke has over 15 years experience trading as a full time professional. He has extensive experience in trading shares, futures, options and foreign exchange markets both in Australia and other worldwide markets.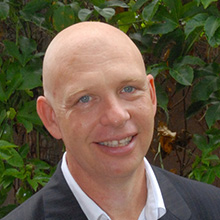 He has developed a keen insight into market structure and understanding of market dynamics. Davin is a popular and sought after speaker throughout Australia and is featured in a number of books including The Wiley Trading Guide published by John Wiley & Sons, 20 Most Common Trading Mistakes and How You Can Avoid Them published by Wrightbooks and Real Traders, Real Lives, Real Money published by Wrightbooks.

In addition, Davin has co-founded the global CFD brokerage firm TD365, so his experience in the trading industry speaks for itself.

Risk Warning: When opening a live account your capital is at risk