Davin Clarke has over 15 years experience trading as a full time professional. He has extensive experience in trading shares, futures, options and foreign exchange markets both in Australia and other worldwide markets.
He has developed a keen insight into market structure and understanding of market dynamics. Davin is a popular and sought after speaker throughout Australia and is featured in a number of books including The Wiley Trading Guide published by John Wiley & Sons, 20 Most Common Trading Mistakes and How You Can Avoid Them published by Wrightbooks and Real Traders, Real Lives, Real Money published by Wrightbooks.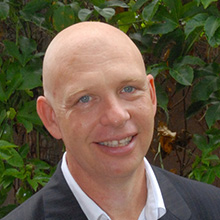 Davin Clarke Trading Course
Receive a $50 discount off Davin's 2019 trading course, 'Jumpstart Your Trading' simply by viewing our Davin Clarke review, where you'll find a coupon code to receive your $50 off!

Davin is also a featured presenter in the Global Trading Tools Traders Video Training Library.