Ever wanted to have an experienced trader
looking over your shoulder?
Now You can with the GTT TMR Software
There is an easy way to access the years of experience held by our professional traders.
We have found a way to be your personal trading coach, with you every minute that you are trading.
The Proprietary TMR Software (GTT TMR Indicator) is designed to provide you with a powerful and unique trading tool that will assist you to achieve success in trading. The software acts much like a personal trading coach, with you every minute that you are trading.
Consider these questions…
Have you ever been trading and just not sure you are reading the market well?
Have you seen opportunities but let them slide because you needed more support?
Do you have the trading skills but just need more confidence?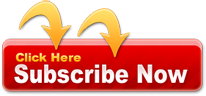 Davin Clarke is a highly successful professional trader and sought after speaker in Australia. He went searching for trading software that would sharpen his edge in the market even more but couldn't find any software on the market that fitted his trading strategies. And why would it when his strategies are unique in the trading world.
So he developed his own proprietary trading software. He wanted something that would encapsulate his highly successful trading methodology and alert you to the trading opportunities he was looking for.
He achieved this aim with the GTT TMR software.
But he also found the software came with an added bonus…
He found that the software acted much like a personal coach. It acted to remind him of where the market was and could confirm his trading analysis and decisions. It also alerted to changes in the market so that he knew when he might need to take action.
Imagine how your trading could be transformed if you had this sort of live support while you are trading. A system that shows you the market structure to keep you on the right side of the market, plus alert you to changing conditions as they are happening.
The GTT TMR Software# may assist you if…
You want a program to support your trading decisions
You want to easily see and assess the state of the market
You want automatic alerts to changes in market structure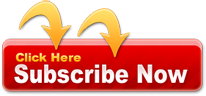 Davin is an elite trader who takes his trading very seriously. After all, his personal trading has been, and still is, his main source of income for the last twelve years.
Here's a few facts about Davin which show why you should listen to him…
TRADING FOR A LIVING IS HIS PROFESSION
He has in excess of 12 years of market experience and consistently comes out on top.
He has exclusively trained over 100 students over the last 6 years.
His training programs are based on the thousands of hours and millions of dollars he's personally invested in the market.
The TMR software is based on his proven trading methodologies and strategies Davin trades a full 8 hours most days, often more depending on which worldwide markets they choose to play in
GTT Propriety Software – key features
To use the software effectively, you need to have some trading skill. We do not promise that the software will select winning trades 100% of the time. The TMR indicator (like majority of indicators) is not designed to take every single trade that is signaled by the indicator. Instead, it is meant to be used as an aid in context with the market structure and really shines in a trending environment. We use Renko or Better Renko, & range bar charts to reduce minor price chop and these types of charts are what we advise people to use the TMR indicators on (rather than time based charts).
We are all about teaching traders practical 'real' trading skills. We focus on practical application and development of real time trading skills. So too, our software is designed as a real time support tool to be used and applied in the market real time.
The software runs as an add on to NinjaTrader Software. If you do not currently use Ninja Trader for your charting, you can download a free copy from their website.
It is designed to: #
Read real time momentum changes in relation to price action
Interpret market structure to keep you on the right side of the market
Help you determine market bias to create your trading scenarios
Provide alerts to changes in price momentum
Indicate changes in market sentiment where you may need to take action
SPECIAL PRICE
Your investment in the GTT TMR Software is only $99 per month.
PLUS
Complimentary access to our GTT Traders Video Training Library with over 150 videos (normally US$39/month) for the period of your active TMR subscription.
Subscriptions are on a monthly basis with a minimum initial three month period (free 3 day trial period available on request).
Screen Shots
System Requirements
Licensing and Terms
NinjaTrader – GTT TMR Signal Indicator is a plug-in to the NinjaTrader 7 charting platform, so any system which can run NinjaTrader 7 can also run the GTT TMR Signal Indicator.
For more information on NinjaTrader 7 requirements, see: https://ninjatrader.com/support/helpGuides/nt7/index.html
Microsoft .NET Framework 4 (pre-installed on most PC's) or higher.
To download the latest version of Microsoft .NET Framework, see: https://www.microsoft.com/net/download
RECOMMENDATION: We only recommend using the TMR indicator on Renko/Better Renko, & range bar chart types, as mentioned above, to reduce minor price chop. If you are only able to run the TMR indicators on time based charts (eg 5, 30min etc) then we do not feel that the results would be as desired, and is therefore not recommended in this case.
All customers receive free updates during the period of their active, paid subscription.[raw][/raw]
PLEASE NOTE: By clicking "I agree to the Terms & Conditions" when purchasing the product, downloading, accessing, installing, running, or using the Global Trading Tools (GTT) indicator you are indicating your acceptance of the terms and conditions contained in the Disclaimer and Software Subscription Agreement located at www.globaltradingtools.com/policies/
Currently Unavailable
Global Trading Tools is currently undergoing a change.
As a result of changes in the industry we are evaluating the best trading products and solutions to offer.
Some products will relaunch in Q3 2023 and some new ones will arrive.

Thanks for your understanding and patience.

# Trading financial derivatives (including but not limited to Futures, Forex, CFDs and Options) contains substantial risk and is not suitable for everyone. An investor or trader could potentially lose all or more than the initial investment. Risk capital is money that can be lost without jeopardizing ones' financial security or lifestyle. Only risk capital should be used for trading and only those with sufficient risk capital should consider trading.
Past performance is not indicative of future results. View Full Risk Disclosure.