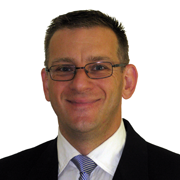 Name: Stuart Young
Title: Founder
Site: www.GlobalTradingTools.com
Company: Global Trading Tools
Short Bio: Director at Global Trading Tools (www.GlobalTradingTools.com) and developer of the 'Easy Load' equities installer range for NinjaTrader and propriety trading indicators. Stuart Young was previously chief moderator in Global Trading Tools trade room, providing training & coaching to traders of all levels, from entry level through to ex-bank traders.
Stuart Young is also currently developing the TraderWithin™ – Unleash The Trader Within You program and through previously running trade rooms with professional traders Davin Clarke and Alexander Tzavaras, Stuart is the first to admit the difficulties he, and the vast majority of traders experience in this complex and extremely competitive industry. TraderWithin™ will address these difficulties direct from Stuart's personal experience as a trader, and from seeing firsthand, while moderating trade rooms, the issues holding back the vast majority of traders.
Further information is available direct from TraderWithin.com
Please join me on LinkedIn, F6S and Crunchbase.
Thanks and good trading.
Stuart Young